Frequently Asked Questions
The following are a few of the frequently asked questions about our products and their materials. If you don't find the answers to your questions here, please feel free to give us a call at 1-800-368-8311 and our friendly sales representatives can answer your questions.
Billing
Price quotes can be requested by emailing us at sales@us-ticket.com or by calling us directly at 800-368-8311. Quotes can typically be returned in a few hours or less for most of our products.
We do offer net 30 billing terms to those who qualify. Inquiries on obtaining billing terms can be discussed with your sales representative during the quoting and ordering process. Past due invoices and payment on orders can contact our accounts payable department through our phone system at 800-368-8311 or by emailing our sales@us-ticket.com address.
We accept all 4 major credit cards: VISA, Mastercard, American Express, and Discover.
Billing terms can be negotiated for certain customers and companies who qualify. Generally speaking, all government operations, schools, and municipalities are extended PO terms as well as most large businesses and corporations. Contact our sales department to find out more information.
Absolutely! Online orders can be printed out and mailed in with a check. Sales representatives during a phone order can email or fax an invoice as well. For customers who do not have billing terms, check payment must be received before shipping takes place.
Online orders using credit card payment will process immediately and will generally clear with your account within 1-2 days. Phone orders and custom orders will clear when payment is requested from your sales representative. In certain situations, we may request payment upfront before any process can begin, however, with many of our products we are happy to begin proofing and discussing options ahead of time.
For security purposes, we request the full billing information for your credit card. To prevent fraudulent action we request the full name, street address, zip code as well as the CCV number from your credit card.
Our full website uses the HTTPS secure socket layer to help keep your data safe. Our credit card processing happens on a secure server and our domain is COMODO secure.
Ordering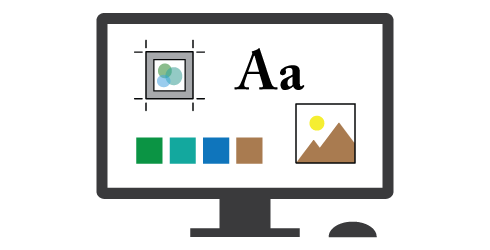 Our graphics team is incredibly flexible when it comes to working with customer supplied designs. Each product type is different and requires a different level of concept and design. Once you discuss the project with our sales representative, we can come up with a plan to get your design from concept to reality. If you have digital assets, you can share them to us through email or the web.

More information regarding file types and preparation can be found here.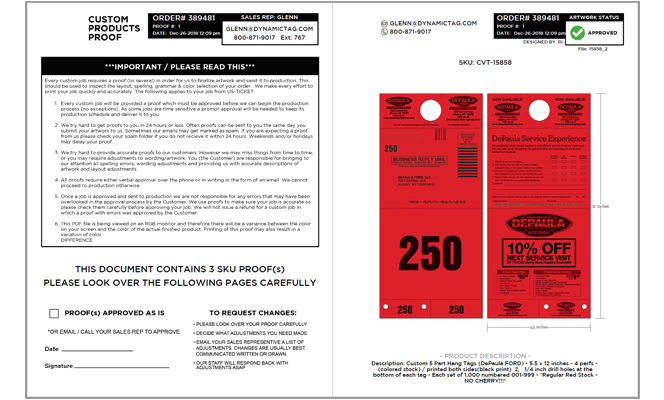 A proof is a digital representation of what your finished product will look like. This important step allows you, the customer, to proofread and check our work before we begin production. Proofs are sent in PDF format via email from your sales representative. Depending on the product and complexity, multiple proof iterations may be necessary. This collaborative process allows you to share in the design process and fine-tune the wording and aesthetics of your product. We want you to receive the best product possible!
The proofing process generally takes less than 24hrs from the original request by our sales department. Certain projects may take more or less time depending on the complexity and how well the assets are supplied and organized. Many smaller products like roll tickets and coat check tickets can take a few hours or less depending on our workload.
Production for many of our custom products is typically one week or less from artwork and order approval. Large orders or unique custom products may take longer depending on scope. Your sales representative can discuss realistic timelines and ship dates to meet your needs. Rush services are available for almost all of our products.
Orders for standard stock products can be tracked through our website here.

Custom orders can be checked in on by contacting your sales representative directly, by emailing us at sales@us-ticket.com, or calling 800-368-8311. Future reorders can be placed with any sales rep or feel free to contact someone directly who has helped you previously.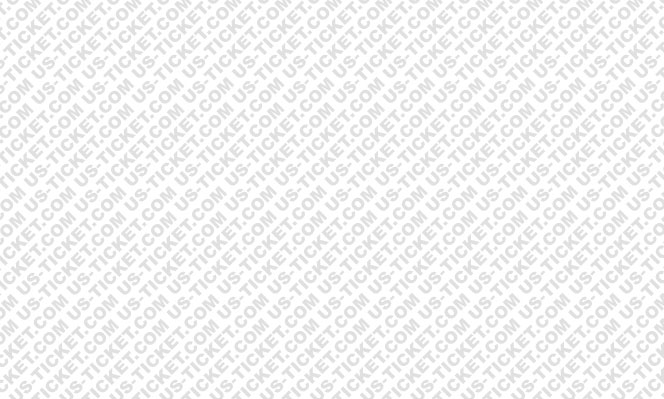 Some of our products include standard US-TICKET branding. This may be a light-grey repeat background on the reverse side of roll tickets or a slightly more obvious line of text on the bottom of Coat Check tickets or parking products. All custom products can have this branding removed upon request. All stock products ship as is with or without branding as is standard by design. If you have questions about custom branding or relabeling for resale, contact one of our customer service representatives at sales@us-ticket.com or 800-368-8311
Absolutely! Contact our sales department about options to speed up your order. In many cases, orders or partial orders can be expedited in 1-2 days including rush shipping. Rush production and shipping fees do apply and vary depending on the product, order size and shipping location.
Other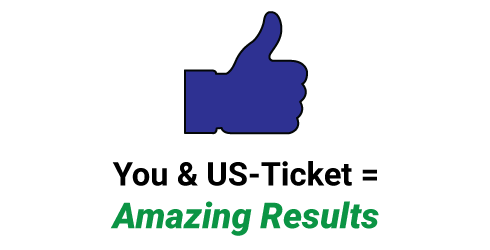 Each of our sales representatives has an average experience of over 10 years with us! We have helped plan projects from small school, church and town fundraisers as well as week-long music festivals, corporate logistics tagging, and nationwide parking operation ticketing. We're happy to discuss and explore different solutions and help strategize your event. We're excited to problem solve new and unique projects!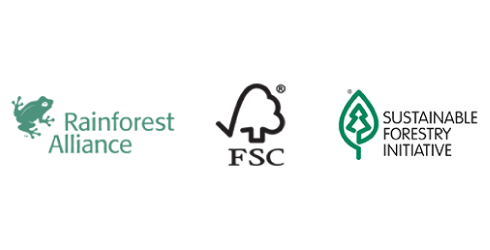 US-Ticket takes numerous steps to minimize our impact on the environment. We only choose paper manufacturers who actively take steps towards environmental conservation. Our digital press inks are environmentally friendly and are even approved by the FDA for direct contact with food products. Last year our entire building was converted to high efficiency LED lighting and HVAC rooftop units.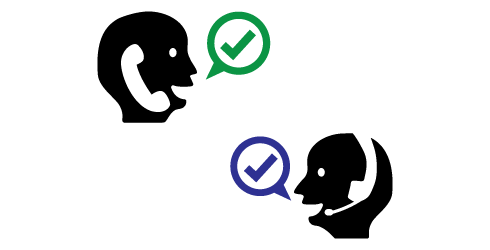 Any questions regarding our products, capabilities or general inquiries can be directed to our sales representatives at sales@us-ticket.com or 800-368-8311