Custom String Tags & Tickets
There are many situations where an elastic string tag is the best way to quickly attach and identify items. The travel and hospitality industry relies heavily on string tags because of their flexibility. Luggage, bags and personal items come in all shapes and sizes. String tags offer an easy and elegant way to attach a ticket with no adhesive or waste.
String Tag Customization Options
Branding & Color
Custom branded string tags are a great way to help identify and differentiate your items. Full color logos can be complimented with matching color themes for a dramatic looking product. Put your brand or property first! Many travelers keep luggage tags and tickets as a memento of world travels. Also, color-coding batches of tickets is a great way to separate routes, destinations or different properties. We are capable of full color process printing on both front and back as well as on a multitude of colored paper stocks and textures.
Ticket Sizes
We are able to accomodate nearly any size ticket within reason. Many luggage tickets tend to be around 2" wide by 8-12" in length. However larger item checks or repair tags can be as large as 9" x 12" multi-piece forms.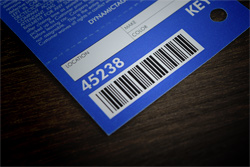 Numbering & Barcodes
We are able to easily handle any custom numbering ranges, prefixes, digits or barcodes. Many travel tags benefit from barcode scanning or numbering prefixes to help identify and sort items. We are able to print extra large bold numbers in any font or color.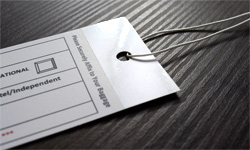 Added Durability
All of our premium custom string tags include reinforecment around the string hole to prevent tear-out. This thin clear plastic film is nearly invisible yet improves tear resistance by approximately 300%. Bags or items that are handled frequently, stacked, shipped or may be exposed to moisture greatly benefit from having the hole reinforced. For the ultimate strength in tags, ask us about our synthetic paper stock. This polyester based paper is 100% waterproof and is very difficult to tear. This material is great for outdoor use and works great on sports equipment that may be exposed to water like kayaks, canoes, skis, snowboards or mountain bikes.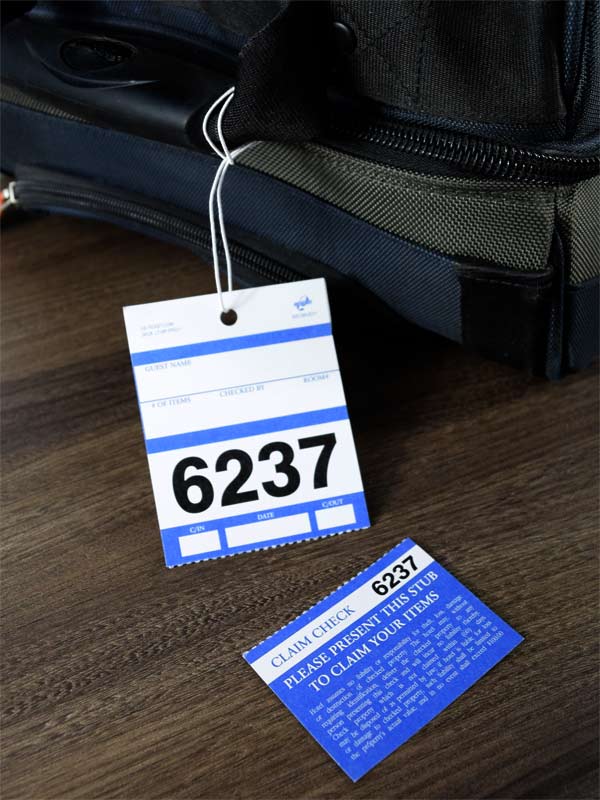 Perforations
2-Part, 3-Part, 10-Part...Let us know how many sections you need. We can number each one of them and add as many sections as you need.
Custom Die-cut Shapes
We have the ability to create custom contoured tickets using flexible rotary die-cutting. Whether it's purely asthetic, or serving a functional purpose, die-cutting can create a more effective tag product. Custom shapes can be ready in as short as 3-4 days from approval. With modern flexible die-cutting, custom shapes can be produced cheaper and faster than ever. Let us know what you have in mind!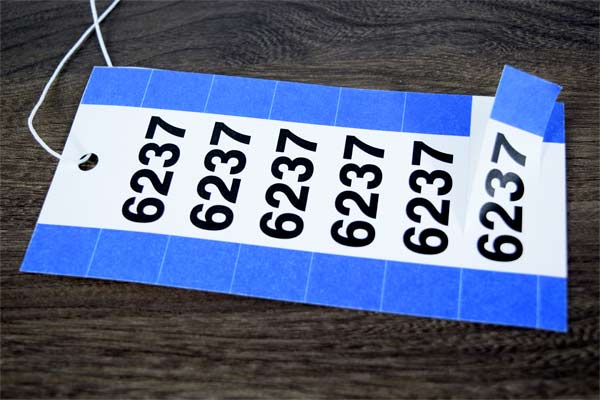 Numbered Stickers
As often seen in the hotel industry, guests often check multiple items. Sometimes the best way to handle this is by providing removable adhesive stickers in combination with the string tag. These removable baggage stickers share the same ticket number as the master and allow more items to be tagged. These tags are typically created as a two-piece ticket that is adhered together during the production process. Usually the front ticket is the perforated ticket including the customer claim check, item check with string, and in some cases a duplicate ticket remains with the check room staff. The second component is a sheet of removable numbered stickers.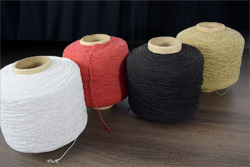 Elastic String Colors
Standard white string is the most commonly used, however there are other colors available. Red, black and gold can accent certain tickets and add a little extra touch.
Ready to order?
Give us a call at
1-800-368-8311
and speak to one of our friendly sales representatives. Your order could be
3 Simple Steps
away from being on its way to your front door!