Custom Roll Tickets

Why Custom Roll Tickets from US-Ticket?
The Fastest Turn Around in the Industry
Proofs are usually sent back the same day you make an order.

Most orders ship in a little as 3-5 days.
Custom Roll Quantities
No minimums order as little as 1 roll of 300 tickets.

No outs or over/under shipped orders.
More Customization Options Than Anyone
No color change fees, extra plates or additional setups. Put multiple ticket designs into one order.

Front and back printing available as well as full bleed and full color on both sides.

Fully customizable numbering, barcodes, and QR codes all in one roll.

Variable images, colors, and advertising all in one roll.

And many more customizable options.
Our custom roll tickets are available in a wide variety of sizes, styles, and colors. Adding your own text and logos to our roll tickets is a great way to promote your business, organization, or sponsorship, all while keeping close tabs on admission or profits. We offer quick turnaround and top notch service with every custom roll and raffle ticket job. Our custom roll tickets come in two different styles: Bristol and Full Color.
Custom Bristol Roll Tickets
Custom bristol roll tickets are printed in black ink on mediuim weight, colored bristol stock. Each roll is pre-numbered and sequential to allow faster production times. All custom bristol roll ticket artwork sent to us is converted over to black and then printed directly onto the rolls. Bristol stock is available in 5 different sizes.
Standard Bristol Roll Ticket Sizes

Standard tickets measure 1x2" and are numbered on both ends. Redemption tickets are slightly larger at 1.1875x2" but are numbered on only one end. Coupon tickets are perforated down the middle to make a two part ticket with two sets of matching numbers on one end. Billboard tickets are a square 2x2" ticket with more room for artwork or logos with a serial number at the top. Marquee tickets are two billboard tickets attached side by side with matching serial numbers at the top.
STANDARD BRISTOL ROLL TICKET SPECIFICATIONS:
Dimensions: 1x2in, 1.1857x2in, 2x2in, 2x4in
Material: Durable bristol cardstock
Roll Colors: Fuchsia, Blue, Green, Yellow, Orange, White, Pink*
Printing Process: Black only printing with no gradients
Additional Options: Backside printing

* Green, Pink and Fuchsia are not available in a
Redemption style
Standard Bristol Roll Ticket Templates:
Click on a template to download a pdf document you can edit in Adobe Illustrator.

Standard Bristol Roll Ticket Template

Redemption Bristol Roll Ticket Template

Raffle Bristol Roll Ticket Template

Billboard Bristol Roll Ticket Template

Marquee Bristol Roll Ticket Template
Full Color Roll Tickets
Our full color roll tickets are printed on bright white 8pt stock and numbered however you would like them to be. Our printing and production process allows you a high degree of freedom in choosing the exact look you would like for your roll tickets. Full bleed artwork, backside printing, advertisements, custom sizes, the list goes on and on. Give our sales representatives a call to discuss how we can create the perfect ticket for your event today!


FULL COLOR ROLL TICKET SPECIFICATIONS:
Dimensions: 1x2, 1x3, 2x2, 2x3, 2x4, and custom sizes by request
Material: 8pt bright white cardstock
Printing Process: CMYK digital process with full bleed options available
Additional Options: Backside printing, custom ticket sizes, custom start and stop numbers, barcodes, QR codes

Custom Roll Ticket Gallery
Custom Roll Ticket Samples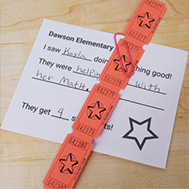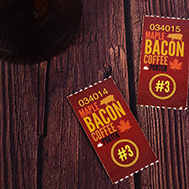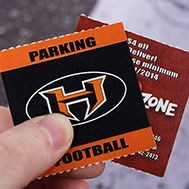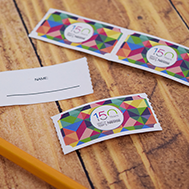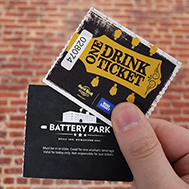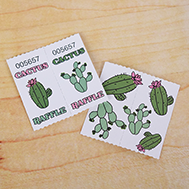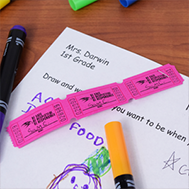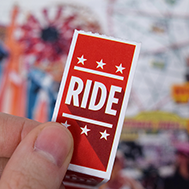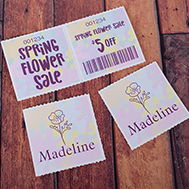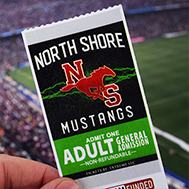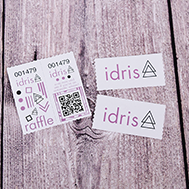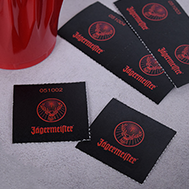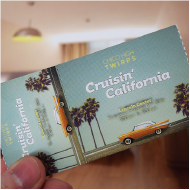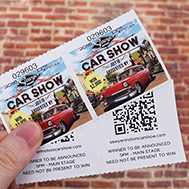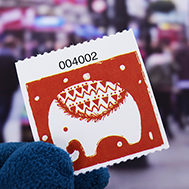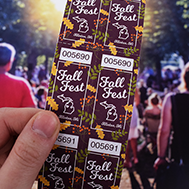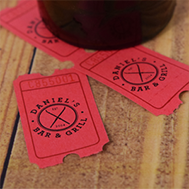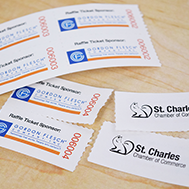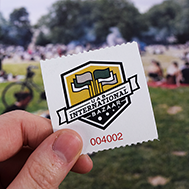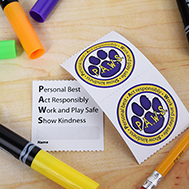 Rolls of Custom Tickets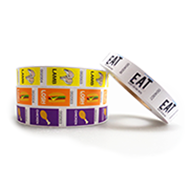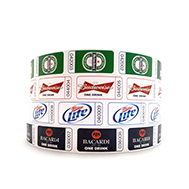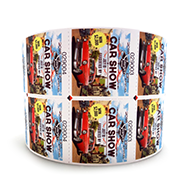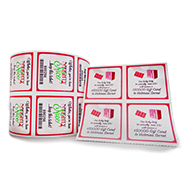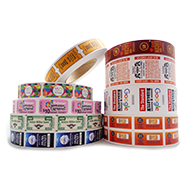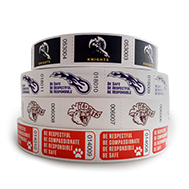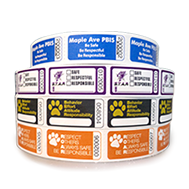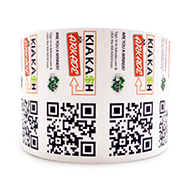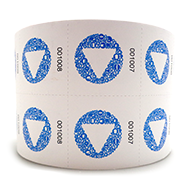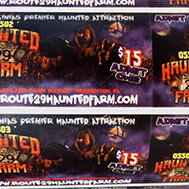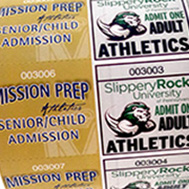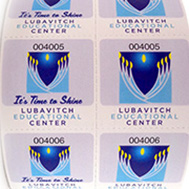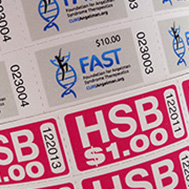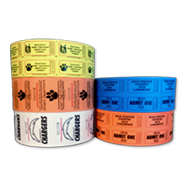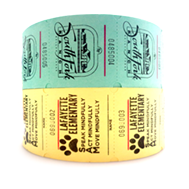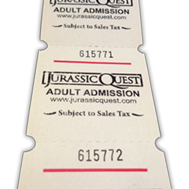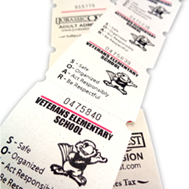 Ready to order?
Give us a call at
1-800-368-8311
and speak to one of our friendly sales representatives. Your order could be
3 Simple Steps
away from being on its way to your front door!