CORONAVIRUS:
We are OPEN and 100% operational.
We are committed to serving our customers
Additional Images: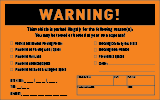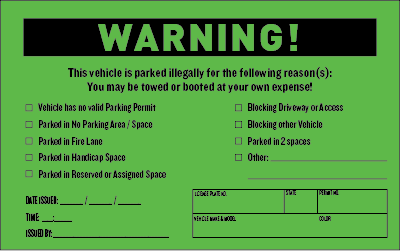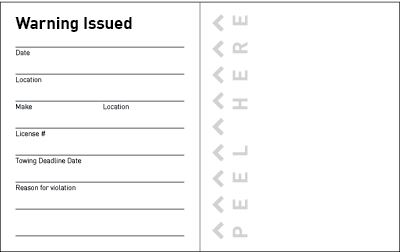 Parking Warning Violation Stickers - 5"x 8" - Available in 2 bright, hard to ignore colors. Paper labels are writable, using a pencil, pen or permanent marker to outline parking infractions and vehicle info. Heavy duty adhesive is hard to remove from wind shield and or surface area applied to. Printed liner on the violation sticker can be used to record the license number and date as an office record. 50 Stickers per book/ pack. Call or e-mail for quantity discounts. Would you like to customize this product? No problem at all! Please contact a friendly sales rep for a quote and custom design!