Additional Images: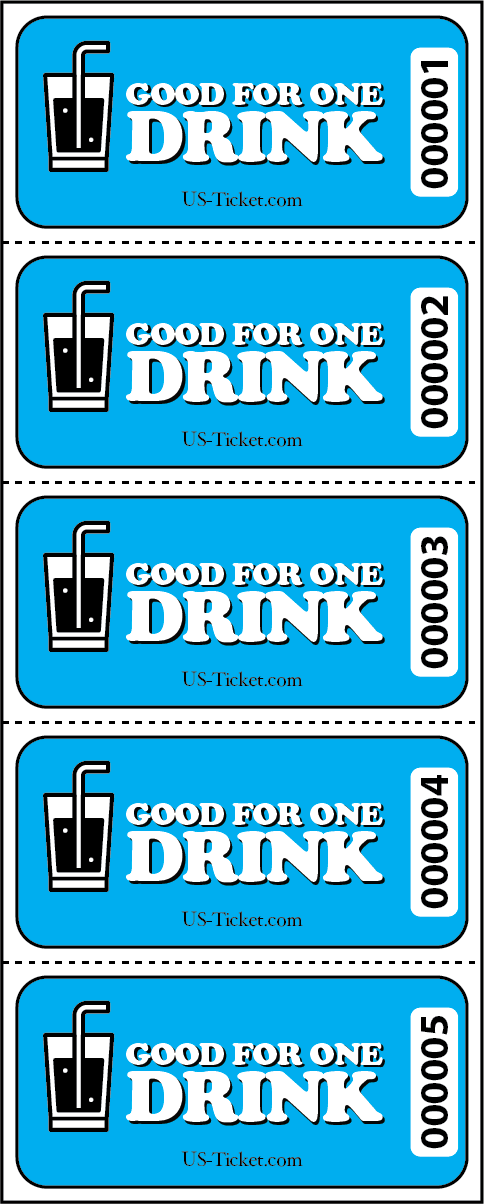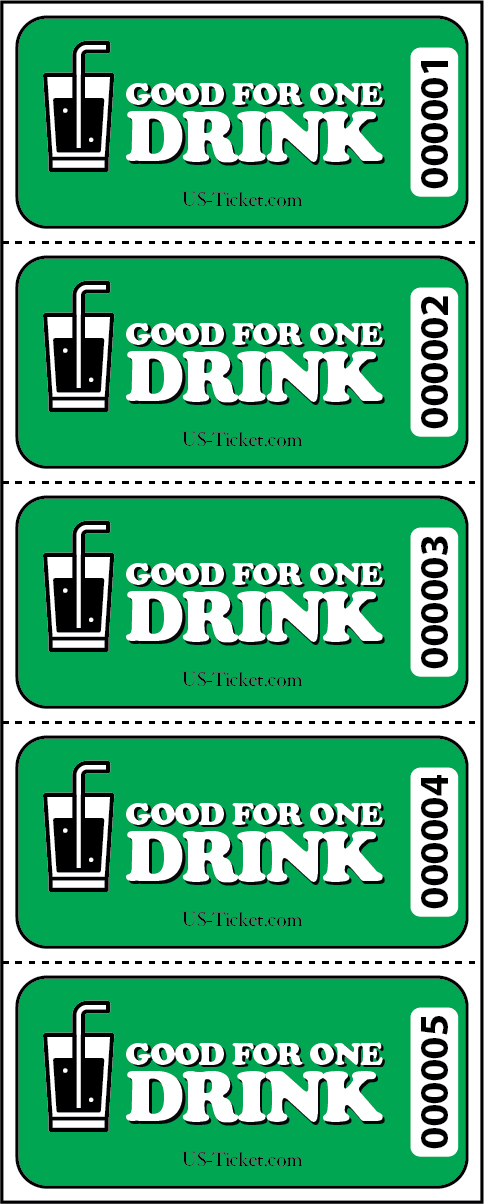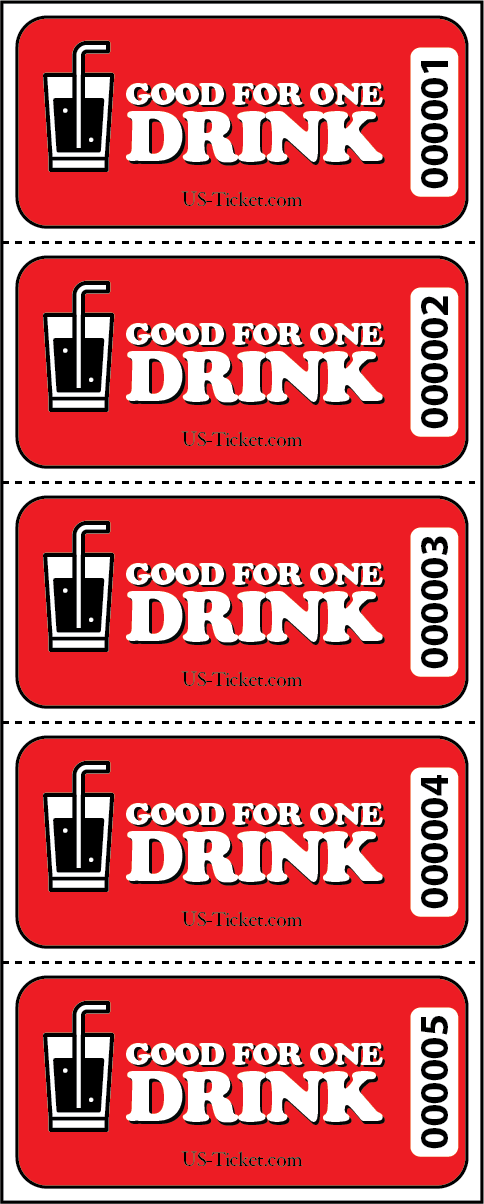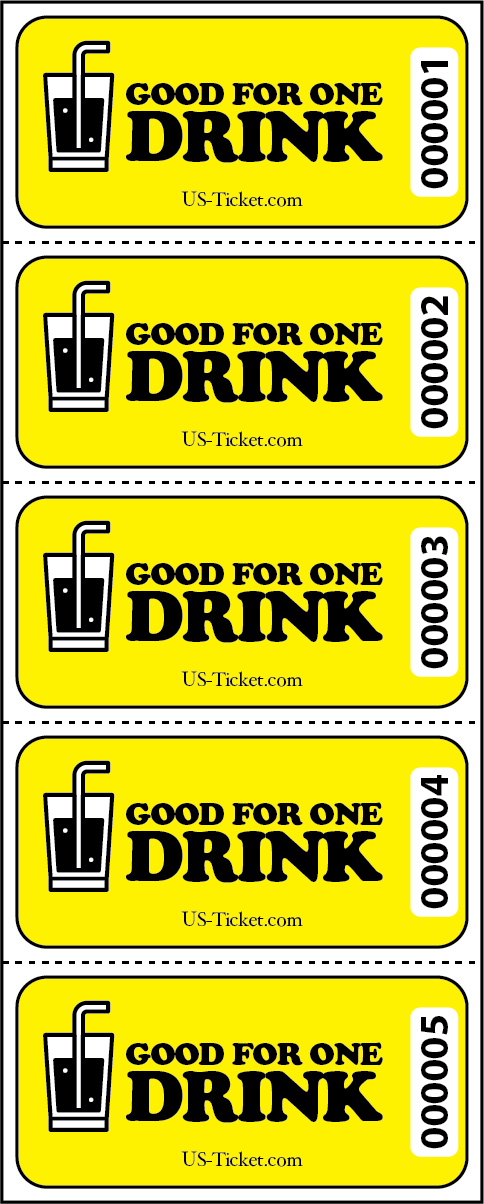 Description:
Our Good for One Drink sheet tickets are a great way to quickly distribute drink vouchers to your customers in quantity. Tickets are printed in 4 vibrant colors and each ticket is individually & consecutively numbered. Each pack contains 200 sheets of 5 tickets per pack (1,000 total tickets). Click the drop down price menu box above for additional quantities and pricing.
Sequential Numbering
Sheet size: 2" x 5"
Individual Ticket Size: 1" x 2"
4 Vibrant Colors Available
Please call for quantity discounts & Customization options.