Order Number:
Additional Images: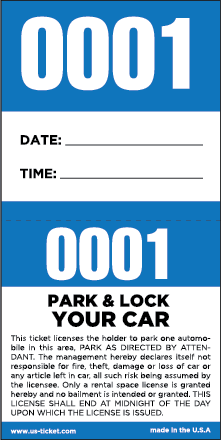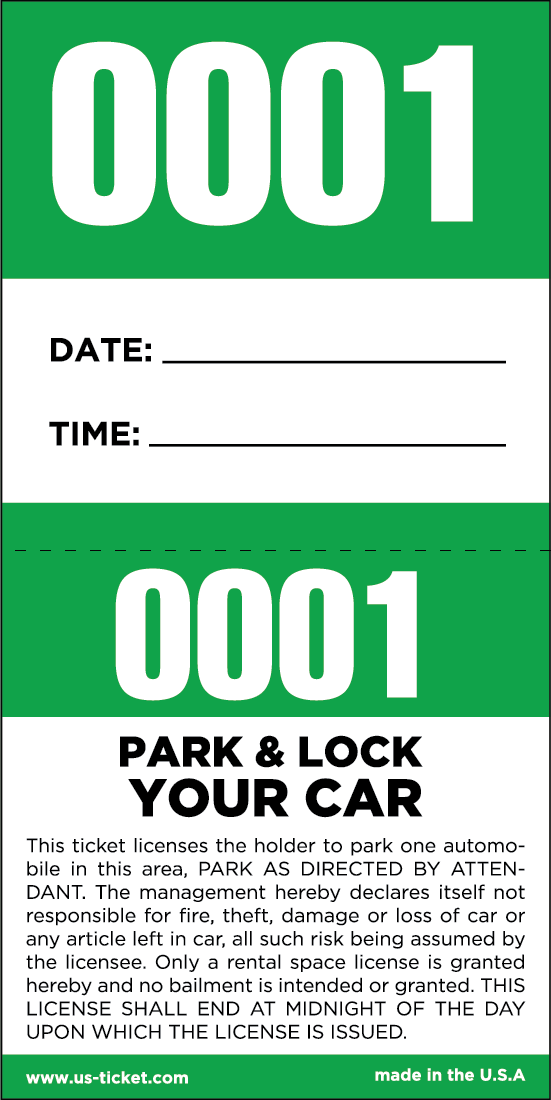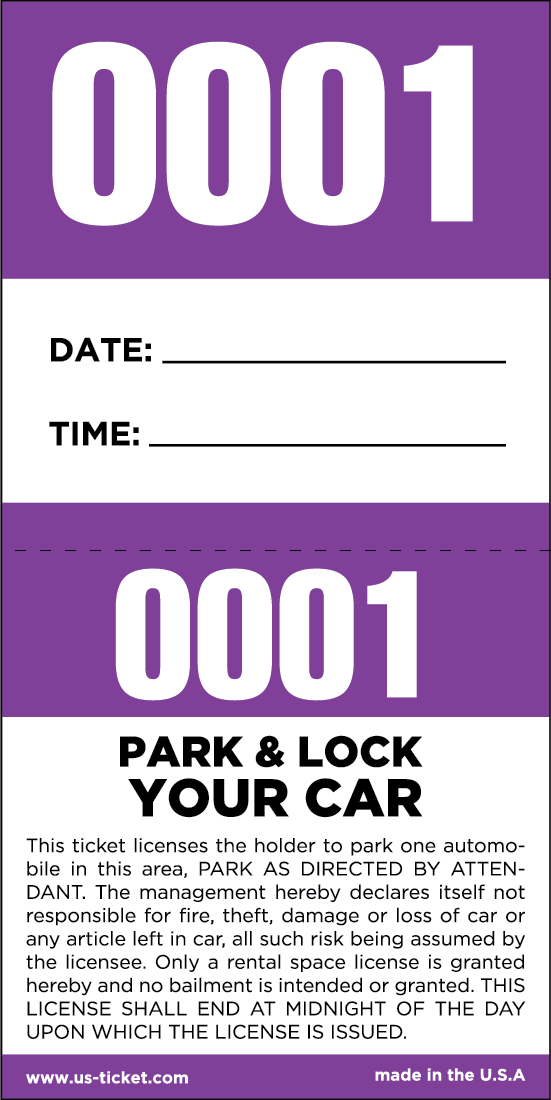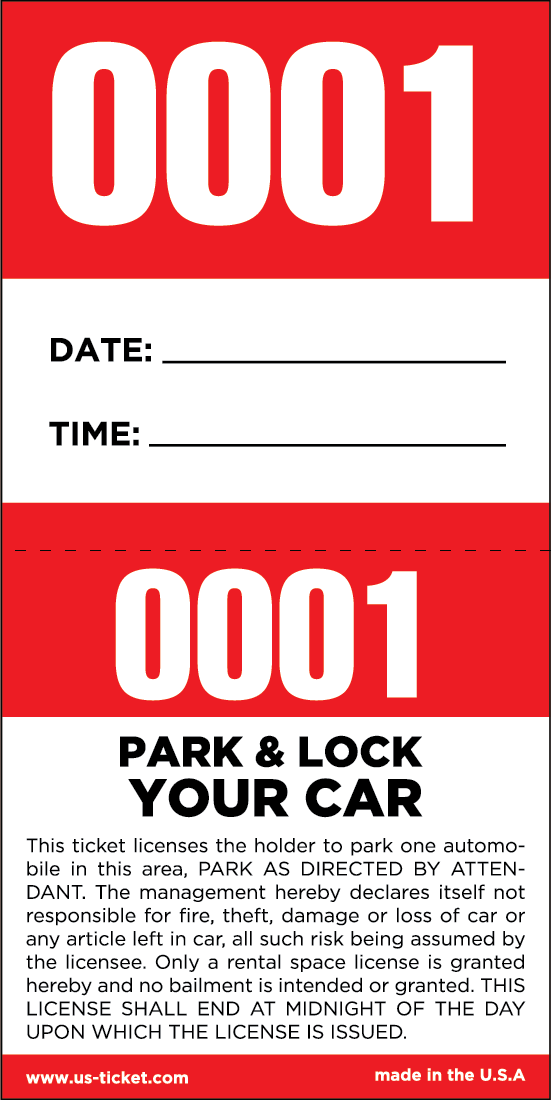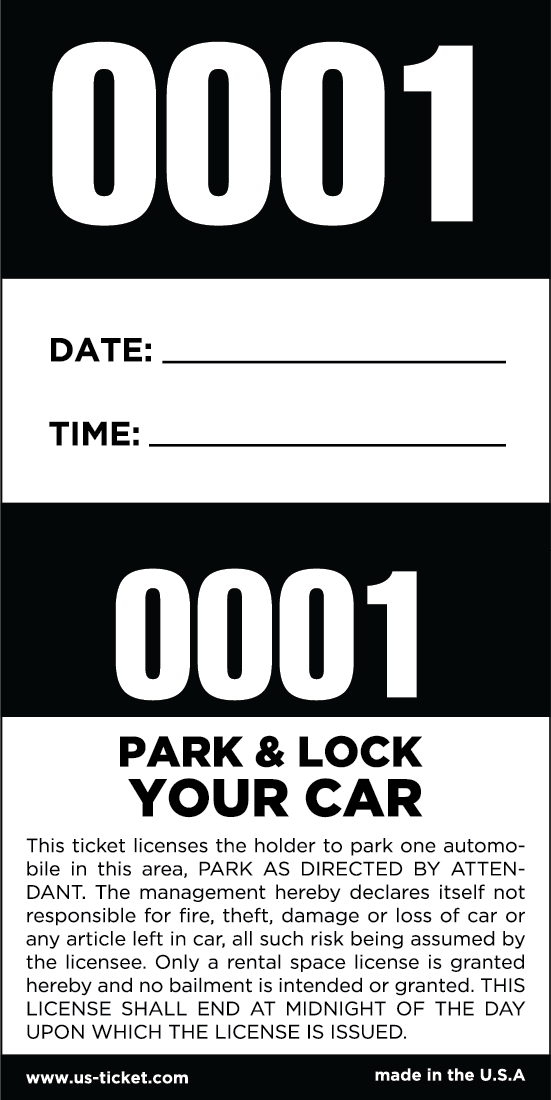 Description:
Sequential Numbering (000-999)
Large Easy to read numbers
Available in 5 distinct colors
Tickets measure 2.75" wide x 5.5" Tall
Call for customization options!
IMPORTANT NOTE WHEN ORDERING:
If ordering less then 1,000 tickets, you are not guaranteed to get a start number of "001". For Example: If ordering 250, 500 or 750 tickets, start number may be 251, 501 or 751. If you need to have a specific start number for your tickets, please call us to place the order by phone.
Call for customization options!
Customization Options:
• Sequential Numbering and barcodes/QR codes
• Company logo's, full color backgrounds
• Custom sizes available

Give our friendly sales representatives a call to hear how we can help you achieve your ideal valet ticket!