Additional Images: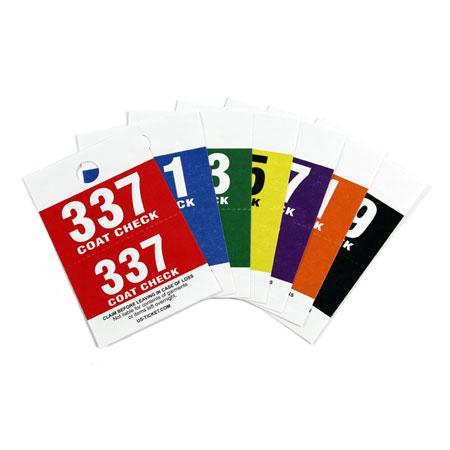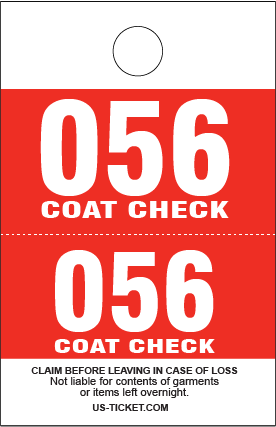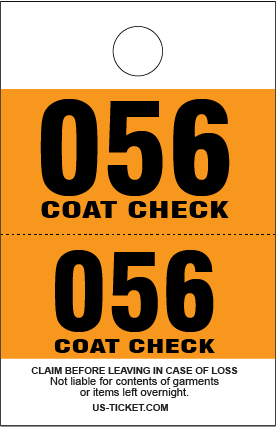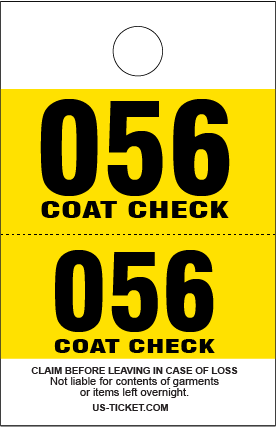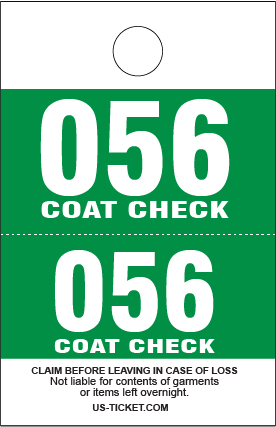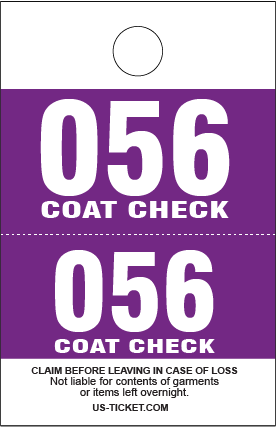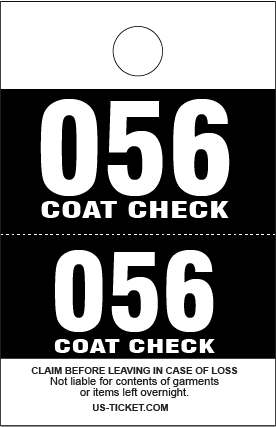 Description:
These new tickets offer bold numbers and bright colors to help maximize the efficiency of your coat room operation. High contrast print provides better visibility in low light settings and reads easily from a distance.
ON SALE! HUGE OVERSTOCK AVAILABLE! BEST DEAL ON THE WEB!
Specifications:
2.75" wide x 4.25" Tall (HUGE Compared to most other coat checks)
1" High Contrast Tall numbers
7 bright colors
Durable Premium Card Stock
Easy to tear perforations
7pt bright white card stock
MADE IN THE U.S.A.
Call for customization
Learn more about our custom coat check ticket options here!