Additional Images: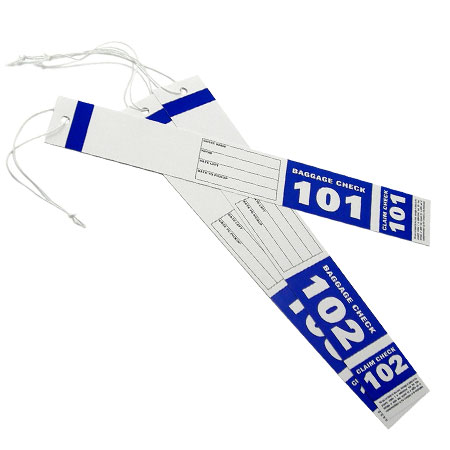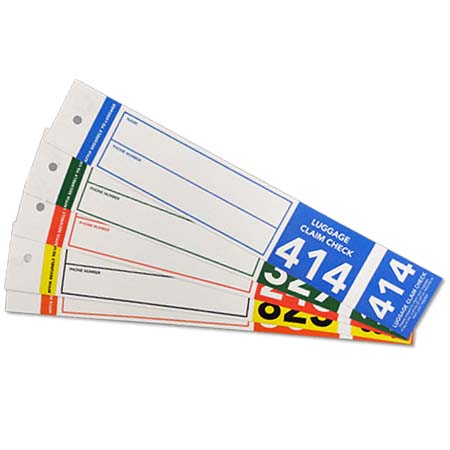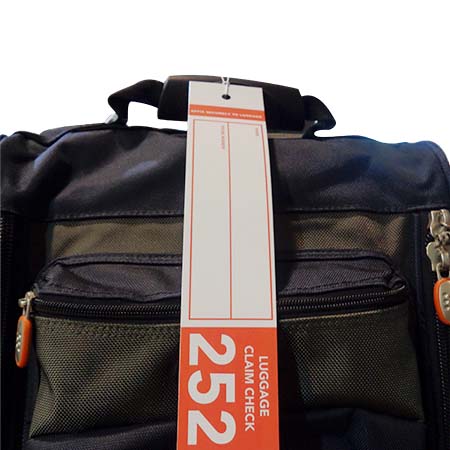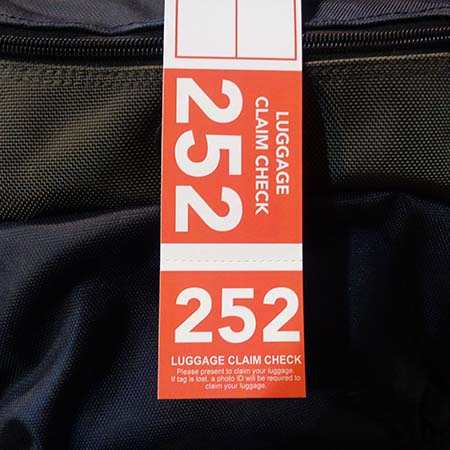 Description:
2 part Luggage ticket with elastic string and perforated claim check. Ticket measures 2" wide by 12" long. Large sequential numbers are great for easy identification. Bag portion includes area for guest name, room, date left and date to pickup.

Claim portion includes general disclaimer:
We are not liable for any loss, damage or delay to the property unless it is determined that the loss, damage or delay was caused by a willful act or misrepresentation by the Company or its employees.

IMPORTANT NOTE WHEN ORDERING:
If ordering less then 1,000 tickets of any one color, you are not guaranteed to get a start number of "001". For Example: If ordering 250, 500 or 750 tickets, start number may be 251, 501 or 751. If you need to have a specific start number for your tickets, please call us to place the order by phone.

All luggage tags can be quickly customized to match your needs. Give us a call to find out how!